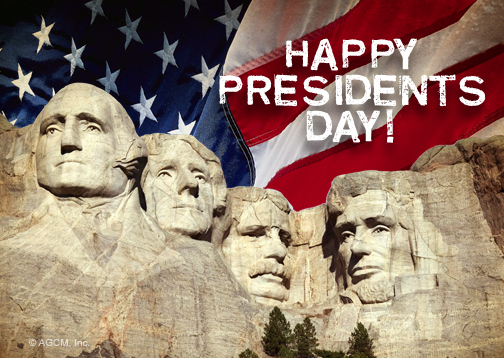 On February 20, as we celebrate our Commanders In Chief, we take a look at those who have lived in the White House and who have struggled with addiction to raise awareness on how addiction affects any family, regardless of socioeconomic status, age, gender or race.
According to an analysis of presidential biographies conducted by psychiatrists at Duke University Medical Center published in 2006 in The Journal of Nervous and Mental Disease nearly half of the first 37 American presidents from 1789 to 1974, including two of the four U.S. leaders featured on the iconic Mount Rushmore, met the criteria for a psychiatric disorder. The study found that depression, anxiety, bipolar disorder, and alcohol abuse/dependence were the most common diagnosis affecting the country's first 37 presidents. More than half of these men struggled to manage their symptoms while also leading the country, the researchers found. (no similar analysis has been done on Presidents 38 to 45). *
Here are a few U.S. Presidents who have had their bout with alcohol or drugs:

 -One of the most famous stories of drug use among a United States President was when President Clinton tried to downplay some youthful pot use. He insisted that he didn't "inhale." Although embarrassing for the Presidential candidate at the time, this incident became the catalyst for a new truthfulness from future candidates. 
-Another incident includes, President Barack Obama admitted to getting high when he was younger. However, while still in the White House, President Obama gave up smoking after a long addiction to nicotine.**
 -George Bush was known to drink heavily in his youth. In 2008, CNN reports that George Bush at a white house meeting that he quit drinking at 40 years old.***
 Mental illness and addiction can affect any person or family. Knowing that prominent individuals such as our United States Presidents also are sat risk and struggle with addiction instills hope when in recovery.
*Mental Illness In U.S. Presidents Between 1776 and 1974: A Review of Biographical Sources. Davidson, Jonathan R. T. MD; Connor, Kathryn M. MD; Swartz, Marvin MD Journal of Nervous & Mental Disease: January 2006 - Volume 194 - Issue 1 - pp 47-51 doi: 10.1097/01.nmd.0000195309.17887.f5
**Maya Rhodan. "Why it Matters if Obama Smokes (and Why it Doesn't), The New York Times, June 11, 2015. Accessed January 25, 2017. http://time.com/3916342/barack-obama-smoking